Content
Driving Inspiration, Discovery and Purchase
Krave Cuisine is a master at entertaining tales about food and getting party-goers hungry for more. Use our knowledge to your advantage and reach out to our active community through a variety of channels by spreading your brand's message.
Editorial and co-branded content solutions
Social
Programmatic
Audience Targeting
Shopper Solutons
Targeted Sampling
Cross-brand partnership across the Jonas magazines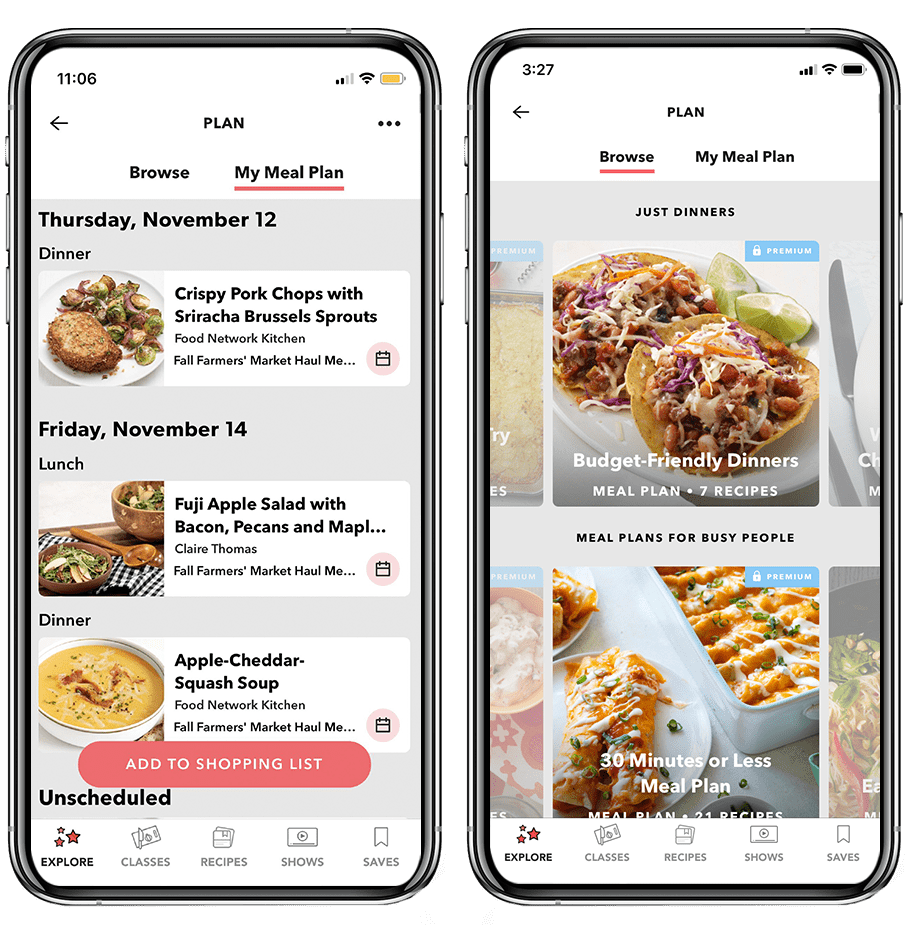 Static Slide
The go-to source for delectable recipes—from everyday to holidays
You Make It . Eat it . and Share it
With a digital footprint of more than 2 million users a month, our infallible cross-platform brand brings alive dynamic food content online and via Twitter, Instagram, Facebook, Pinterest, podcast and video.
Content
Fueling Foodies With Appetizing Content
Krave Cuisine is the most reliable and well-liked platform for foodies to find new recipes, tips, and inspiration, as well as interact with other foodies who share their interests. This group includes both inexperienced and seasoned cooks who enjoy trying out novel techniques, components, and concepts in the kitchen.
Krave Cuisine's primary objective is to provide home cooks with the knowledge, skills, and confidence to create delicious and visually appealing meals from scratch. Over the years, we have provided countless home cooks with helpful tips, insightful articles, and entertaining content.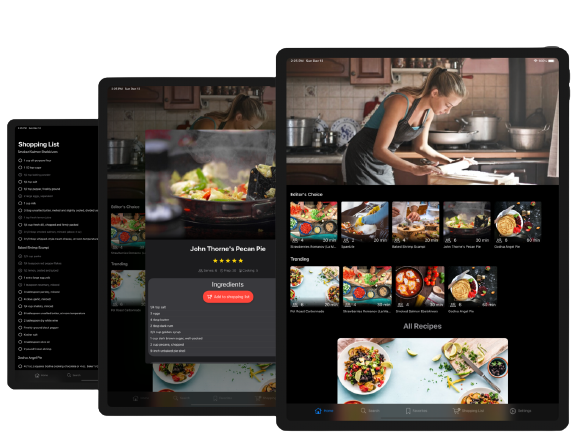 Hero
Meet some of
brands we're proud
to call partners
Krave Cuisine is a partner to thousands of brands looking to reach new customers and expand their reach.
Krave Cuisine offers a variety of strategic and integrated marketing options, including custom publishing, cutting-edge online branding, and lead-generation, to help advertisers reach our highly qualified audience of passionate and wealthy home cooks. These solutions let our partners contact our audience.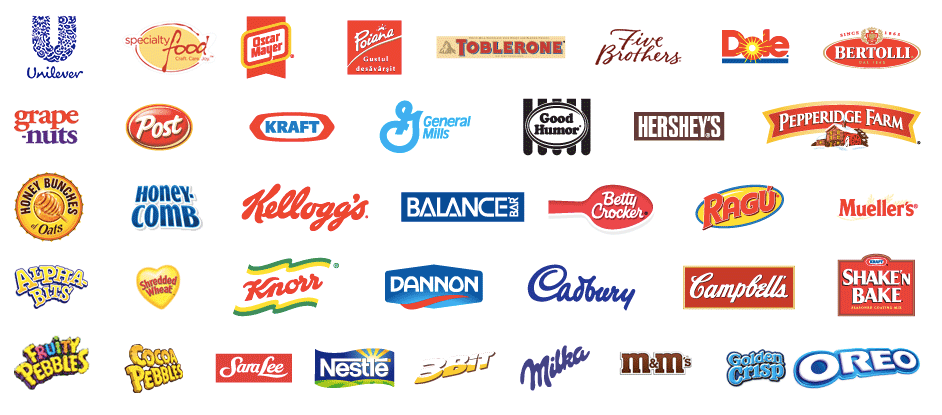 Features
Building stronger connections between people and brands
The majority of our readers take great pleasure in baking their own delectable goodies, such as cakes, pies, and cookies. The best seasonal baking recipes, advice, and ideas can be found in one convenient online location: Bakeable. This is true for both major baking holidays and everyday goodies.


Advertise on our high-traffic website and connect your business with our popular baking content.

Host monthly baking challenges and promote them on our blog and social media to get bakers thinking outside the box about how they may use your products.
Position your brand as the key ingredient within our most popular baking recipes

From videos to how-to guides, we can create custom content staring your brand
Header
Sponsored products ads
Gain sales by strategically placing your wares where customers may see them while they search for things, peruse different sections of the store, and interact with your tailored recommendations. Product advertising can aid in these ways:
Maximize profits by having your products displayed prominently on the virtual store shelf, and let optimization do the heavy lifting for you.
Drive sales by securing the highest-visibility product placements on the digital shelf, and rely on optimization to do the best work for you.
Get in front of consumers who are searching for products like yours—faster.
Grow and protect category share when it matters most.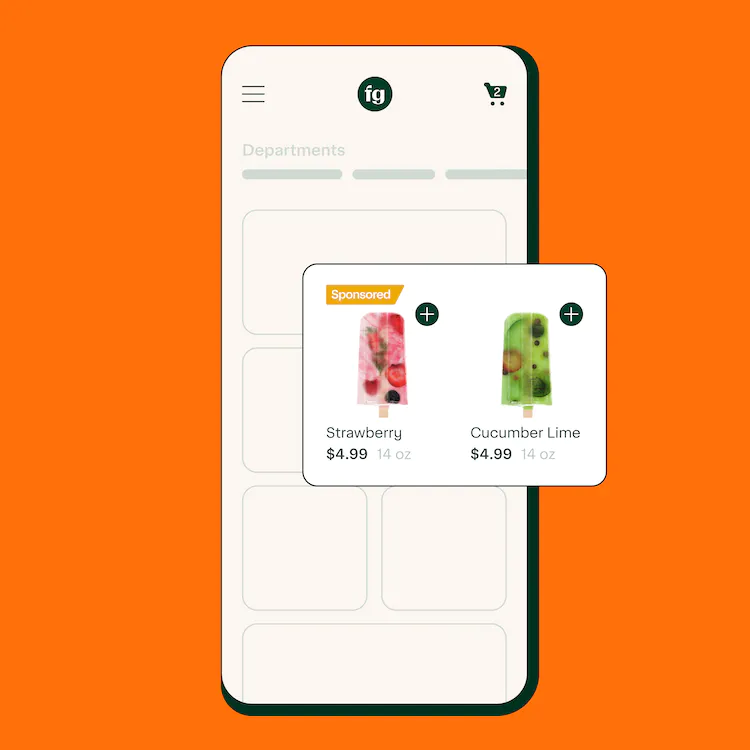 Header
Promotions
Whether it's a test drive or a basket-building promotion, everything is tailored to your needs. These discounts are linked to particular UPCs and will function best when used in conjunction with another ad format, such as sponsored product.
Coupons (Buy X units, save $Y) and Stock Up & Save (Spend $X, Save $Y) are two examples of our promotion goods.
Promotions only appear on items that we're highly confident are in stock and available at the customer's selected retailer.
Promotions on eligible products appear directly on item cards, making it easy for customers to discover savings.
Customers are reminded with a call to action in their cart to finish adding eligible items and redeem promotions before checkout.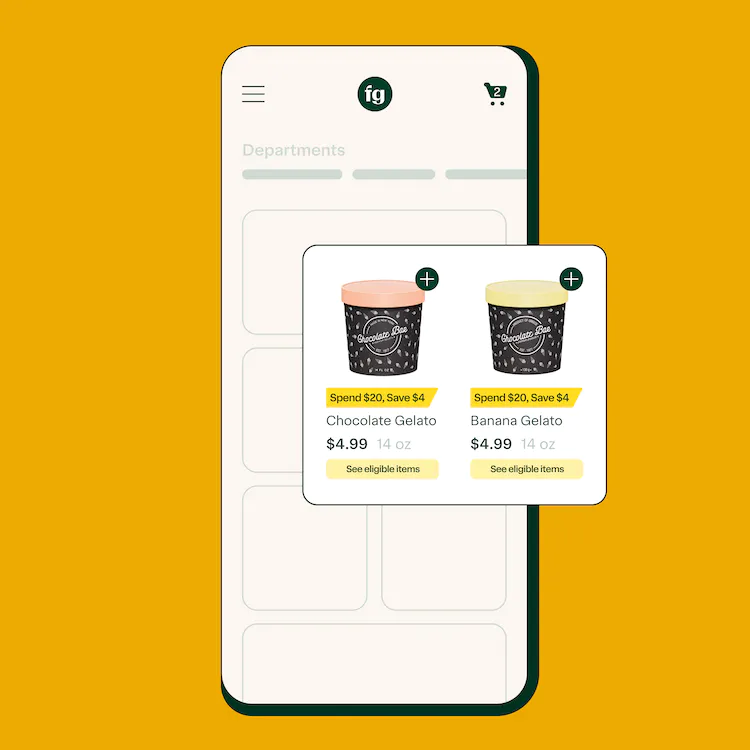 Header
Pages
Ads Manager allows users to establish shoppable landing pages at no cost, which can be linked to from external sources in addition to the platform's own display ads.
Simple to create and modify, pages enable you to:
Share the backstory of your company. You have complete control over the content that appears on your page, so it's simple to tell a story about your company on Instacart, whether it's to celebrate a holiday or a new product introduction.
Exhibit your assemblage of wares. Pages are perfect for modest firms that are constrained in both budget and creative capacity because they demand neither.
Take customers to a place where they can make a purchase. Create a link with custom specifications and drive traffic to Instacart from outside the platform.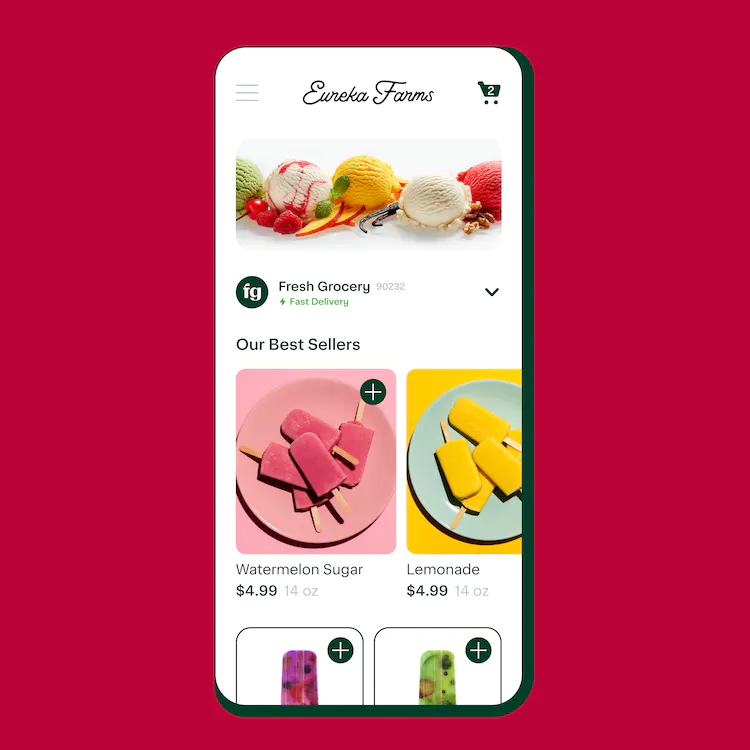 Header
Shoppable display ads
Ads that incorporate imaginative banners with a selection of your products that customers can add to their cart with a single click make online shopping more exciting for customers. Advertisements that provide links to products can aid in a variety of ways:
Inspire click-worthy discoveries at the most convenient points in the purchase process for the user.
Give customers the ability to rapidly add products to their carts, bringing to life craveable experiences like backyard barbecues and snack-worthy movie marathons.
Increase the size of shoppers' carts and the speed with which they finish their purchases by connecting the top and bottom of the sales funnel.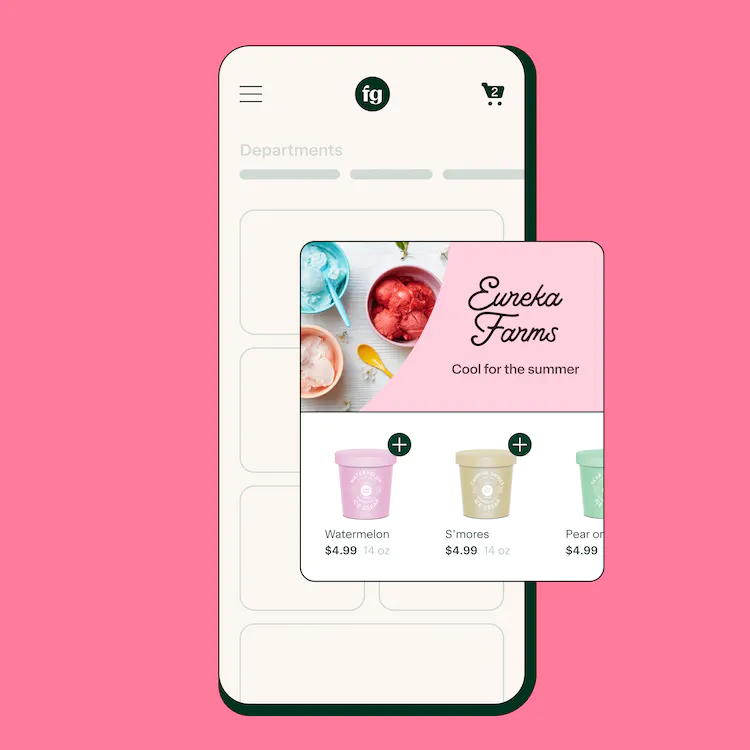 Header
Display ads
Use eye-catching banners to grab readers' attention. Make shoppers aware of your company and its wares and possibly pique their curiosity. Advertising on screens can do the following
Bring both potential and current customers into your sales cycle.
Get new customers to try your product, increase engagement by small amounts, and activate inactive customers.
Exhibit originality that gets people thinking differently about your product or brand.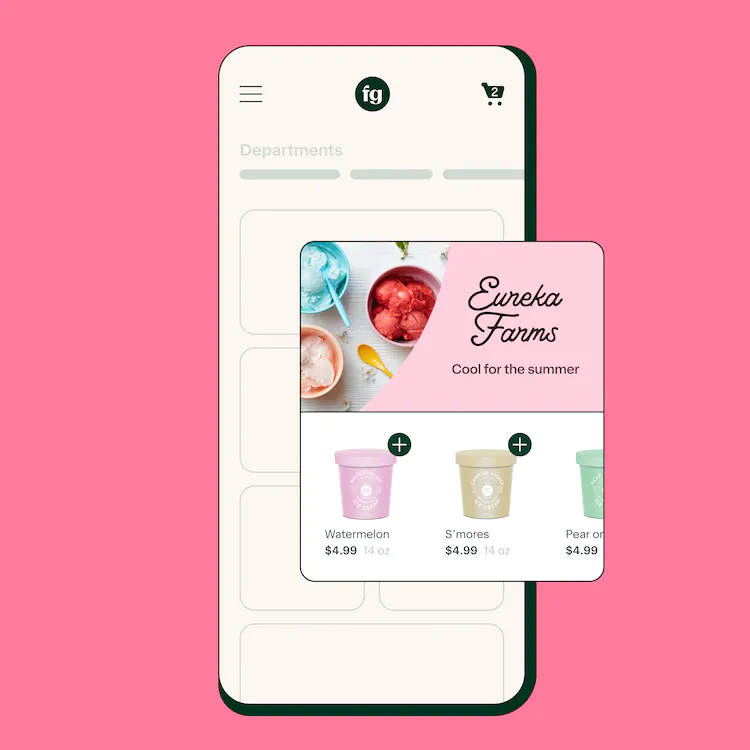 Header
Shoppable 
video ads
Use video to build brand loyalty and deliver captivating tales. Shoppable video advertising combines the attention-grabbing power of video with the convenience of one-click purchasing of your wares. More purchases can be made after seeing these ads, and :
Make it easy for customers to interact with your ad and make a purchase right away.
Connect with customers on an emotional level.
Use the most effective storytelling ad format to their full potential.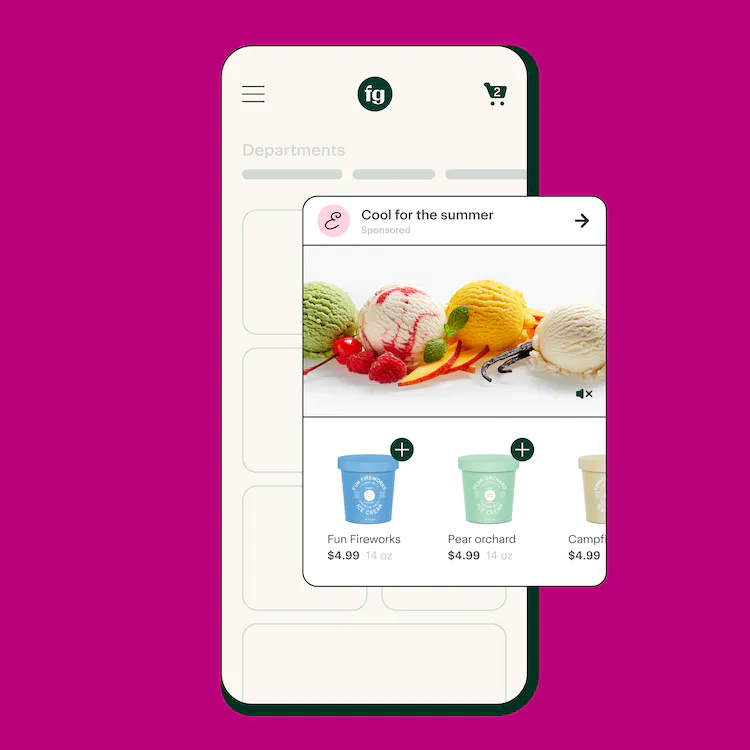 Team
Partner with us to tap into our scale, drive proven results, and harness the power of Krave Cuisine ads. Our media and sponsorships team harnesses the power of cooking to help more than 1,000 brand partners solve their toughest business challenges. From developing custom creatives to bringing ideas to life on the world's most foodie-inspired social media platforms.